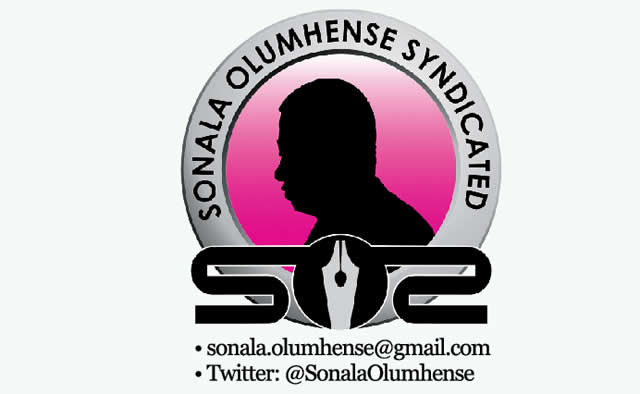 Godwin Emefiele as smokescreen
So as not to waste your time, let me begin by saying that I do not believe that the Federal Government really intends to prosecute Godwin Emefiele, the suspended Governor of the Central Bank of Nigeria.
He has been arraigned on a N6.9bn fraud allegation. A mere N6.9bn infraction for a man who governed the CBN under Muhammadu Buhari, a man so rich and powerful he shoved etiquette and all the rules aside for partisan politics?
Nonetheless, last Wednesday, Emefiele was not at his scheduled hearing. Mohammed Abubakar, the Federal Director of Public Prosecutions subsequently told a reporter that the aborted court appearance was on account of a security concern.
I do not believe the government seriously intends to prosecute Emefiele because before he can be legally culpable, he must be morally so.  In Nigeria, being wealthy and well-connected is a badge of honour and a cudgel against every accusation, and all Emefiele became is wealthy and powerful.
That is how, in the first place, he earned the patronage of President Muhammadu Buhari.  As I wrote in 2016, Emefiele is one of the best demonstrations of the point that Buhari came to nurture, not to vanquish, corruption.
Last week, Bola Tinubu's ministers began the exact same way that Buhari's had: by elevating public expectations.
Among them: Defence Minister, Abubakar Badaru, crowed about Nigeria's security architecture undergoing a "remarkable change" within the next year.  His Minister of State and former Zamfara State governor, Bello Matawalle, under whose tenure Zamfara emerged as Nigeria's most insecure, said there would be no reason to fail.
Over at the Ministry of Power, Adebayo Adelabu, promised reliable and accessible power supply to all homes and schools.
Mohammed Idris, at Information and National Orientation, declared that the government would no longer use propaganda to propagate policies and programmes.
At the Humanitarian Affairs and Poverty Alleviation, Betta Edu told her staff that the government, deploying "determination and strong will," would lift 133 million people out of poverty. APC chieftain Obidike Chukwuebuka, announced that Tinubu would uplift as many as 70 million Nigerians from poverty within six months.
There were almost as many outlandish promises last week as there were new ministers, with most of them appearing to have persuaded themselves that Nigerians would believe anything.
But we have seen it all before: the Buhari government, in 2019, promised that the party would in 10 years liberate 100 million from poverty.
"Our Administration's eight years would have laid the grounds for lifting 100 million Nigerians out of poverty in 10 years, this outcome will fundamentally shift Nigeria's trajectory and place us among the world's great nations," he declared, saying he would use the formula of "leadership and a sense of purpose."
But the previous year, while he looked, Nigeria had overtaken India as the poverty capital of the world, with the World Poverty Clock demonstrating that the number of Nigerians living in extreme poverty was increasing at the rate of six persons per minute.
In July 2019, one month after Buhari's fake war declaration, Oxfam published its Commitment to Reducing Inequality index as part of the Sustainable Development Goals. Nigeria ranked last. Of 157 countries ranked based on social spending, taxes and labour laws, Nigeria also ranked last.
Instead of getting to work, Buhari continued with propaganda: two years later he stated that his government had lifted five million Nigerians out of poverty. In 2021, two years after he declared his fake war, he announced he had lifted another phantom 10.5 million Nigerians out of poverty.
It was hardly surprising that out of 161 governments in 2022, as he prepared to leave office, Nigeria was still stranded at the bottom of the CRI index, next to South Sudan.  (Consider that the Occupied Palestinian Territory moved up 17 spots, and Senegal, 10).
As the new APC tone-deaf governments enthrone large cabinets and run the streets in convoys of hundreds, their armies of Special Advisers and Assistants installing armies of Special Advisers and Assistants, it is this abominable character that they seem destined to extend, beginning with the flipping of the coin of "leadership and a sense of purpose" to reveal "determination and strong will".
On 'What Will it Take to Lift 100 Million Nigerians Out of Poverty,' in December 2020 the World Bank discussed a five-year Country Partnership Framework (CPF) for Nigeria with a $1.5bn financing package that included helping the government achieve its goal of lifting 100 million – not 133 million – Nigerians out of poverty by 2030.
It warned, "Without decisive action to marshal the fiscal resources and tackle long-awaited structural reforms, Nigeria risks repeating the experience of the 1980s shocks, which set back the country's development progress by decades," and called for the promotion of faster, more inclusive and sustainable growth.
That was basically the same message Bill Gates, shoehorned into an illegal "expanded" National Economic Council meeting in Abuja in 2018, told the Buhari government: your economic plan will fail unless you invest in Nigeria's human capital and youth population.
"While it may be easier to be polite, it's more important to face facts so that you can make progress," Gates elaborated on CNN. "The current quality and quantity of investment in this young generation in health and education just isn't good enough."
This month, research published by Picodi shows that the average Nigerian household spends about 59 per cent of its income on food, the world's highest ratio. Out of the 105 countries analysed on how much money citizens spend on food, Nigeria ranked 105th.
In a previous report in January 2022, Picodi had established that Nigeria's minimum wage was "not even enough for a modest basket of products," and cannot provide enough food for one adult for one month.
The point is that real leadership lets its achievements speak, while hollow leadership pronounces character and achievement in place of effort. Buhari promised Nigeria a place "among the world's great nations," but even his wife lived in a mansion in Dubai.
For eight years, Buhari employed perhaps the worst legal officer in African history in Abubakar Malami, as Attorney-General. Among other things, Buhari ordered the Finance Minister, Zainab Ahmed, and Malami – who found time to marry his (Buhari) daughter – to sell off all assets that had been forfeited to the government, allegedly by corrupt people.
They included thousands of ocean-going vessels, aircraft, completed and uncompleted estates, large parcels of land, mansions and exotic automobiles. Malami had had Ibrahim Magu, the former Economic and Financial Crimes Commission chairman professionally strung up and hanged by Buhari for allegedly selling such items to "cronies, associates and friends."
With Buhari's authority, Malami and Ahmed went to town, but they have yet to disclose what and when they sold what, to whom, and for what value, and which of their own "cronies, associates and friends" benefitted. 'Buhari The Just' never published the report of the Justice Ayo Salami panel, which had tried Magu secretly.
It is serial political incest and injustice of this nature that convince me that Tinubu's APC will not prosecute Buhari's APC, let alone in the full breath of its perfidy. How does Tinubu champion justice?
In Emefiele's case, he can also make the case that many prominent persons, including Buhari, Malami and Ahmed, deserve jail cells ahead of him. We watch.